When I'm at a sewing store the first things that I go check are the patterns and fabrics. For a long time now I've been looking for a pattern of a dress with buttons on the front with a flowingly feeling and I finally found it.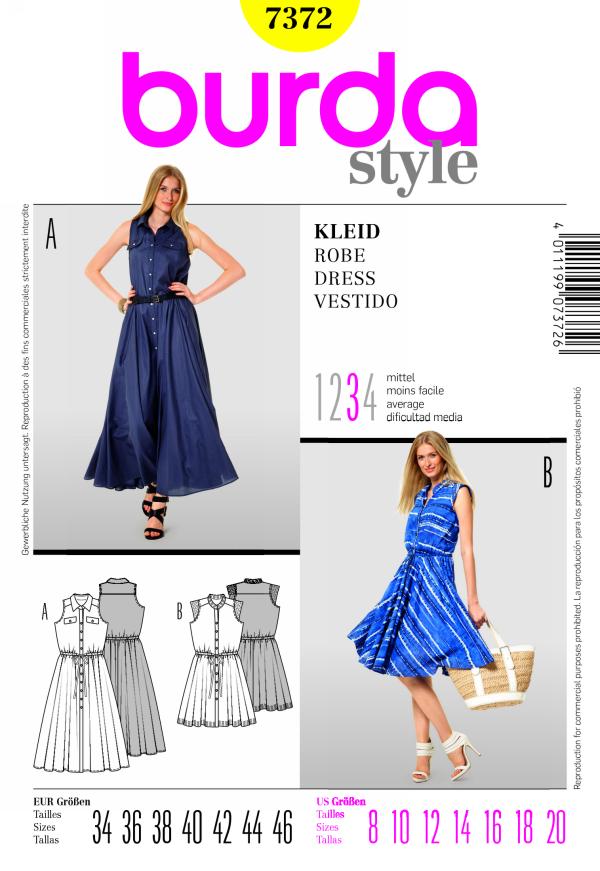 This pattern is from Burda Style numbered 7372; I bought it from
Sewing Patterns Review.
It remind me of a dress I recently bought from Urban Outfitters.
Now I'm looking for fabrics to use. Some ideas: